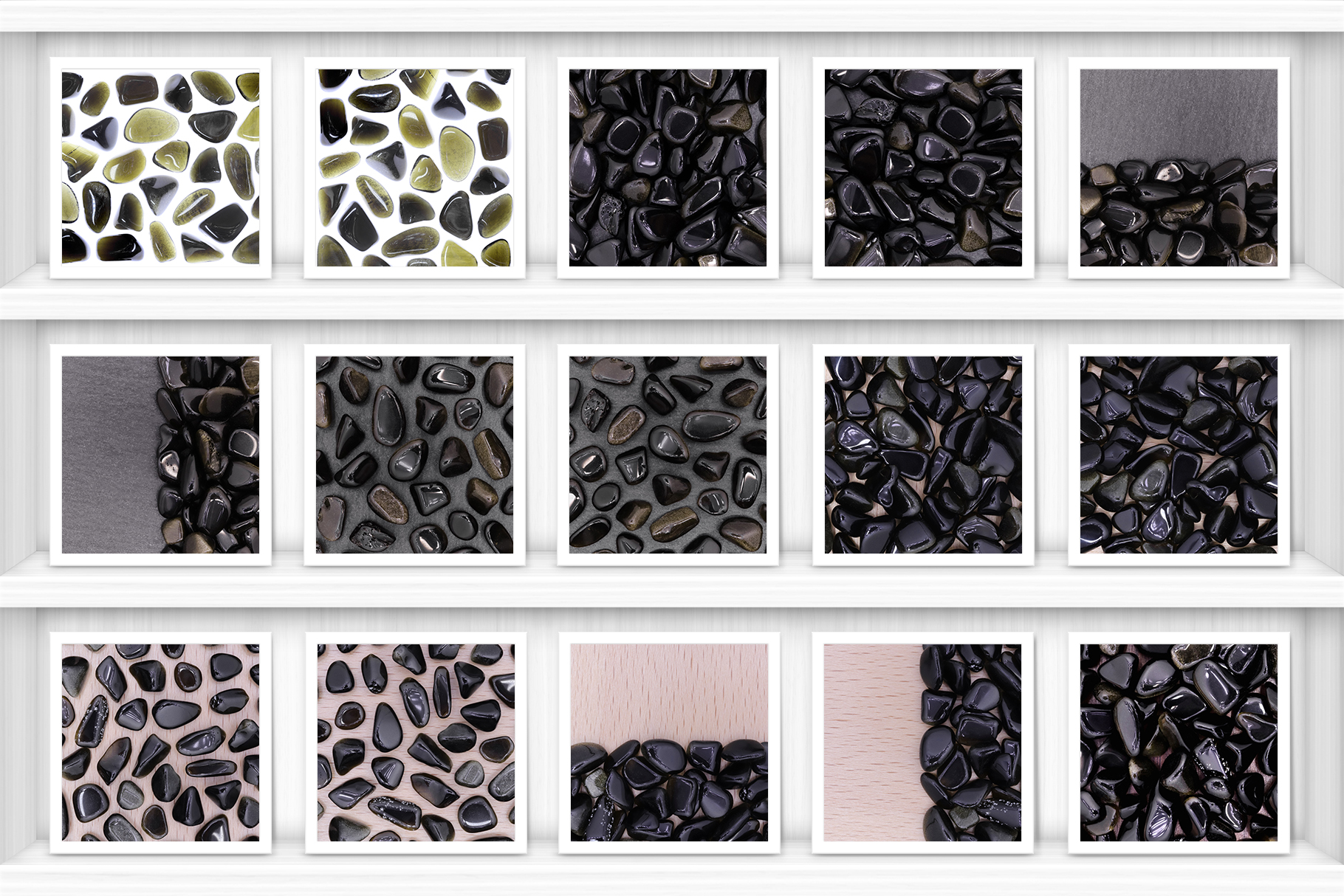 You can choose any interesting angle. Gold Obsidian mineral stones are randomly scattered and evenly laid out, poured all together and divided into half of the image for easy text addition so that the artwork looks more professional. To compose your own picture of stones, a special file has been created, which contains stones in the form of a mosaic on isolated white background in * .psd (Adobe Photoshop) format.
About Gold Obsidian Mineral
Gold obsidian gives peace of mind, peace, a sense of stability in a rapidly changing world. He directs energy in the right direction, not allowing it to be wasted; contributes to the achievement of goals. It charges the mineral with new forces, which can be directed to new ideas and projects.
Gold obsidian has a powerful guarding power. He protects from negative energy, bad people, their aggression and anger. It is said that obsidian is also able to protect its owner, protecting him from committing wrong or bad deeds. He suggests the right decisions and helps in difficult situations.
Perfect for use as background texture for games, posters, flyers, postcards, advertising, software, applications, website background or wallpaper.
Features:
High Quality
High Resolution: 6000 x 4000 Px, 83 x 55 Inches, 72 Dpi
Files Extension: Jpg
Quantity: 38 pcs
Orientation: Horizontal and vertical.
*.psd Photoshop file with white background isolated stones included
What You Get: Zip Archive with 38 Ready to Use Gold Obsidian Backgrounds. Fresh & Modern Textures Pack with High Resolution Files: 6000 x 4000 px.
Also available in:
Etsy Art Station Creative Fabrica
You Work For Them Design Bundles Filter Grade
Goods with Gold Obsidian textures available in:
~ Thank you & Enjoy using ~