You can choose any interesting angle. Rose Quartz mineral stones are randomly scattered and evenly laid out, poured all together and divided into half of the image for easy text addition so that the artwork looks more professional. To compose your own picture of stones, a special file has been created, which contains stones in the form of a mosaic on isolated white background in * .psd (Adobe Photoshop) format.
About Rose Quartz Mineral
Rose quartz helps get rid of dermatological problems, smoothes wrinkles, gives the skin freshness, restores tone, evens out color. A healing crystal is dipped in a small container of water overnight. In the morning, water is used either for beauty treatments or to quench thirst. Eliminates the effects of stress, irritability, treats sleep disorders and other disorders of the nervous system. To obtain such a result, it is recommended to put jewelry under the pillow during sleep or wear it on yourself, closer to the heart area. Vibrations of the mineral can reduce the degree of real perception of reality. Its energy calms a person, makes him kinder, more compassionate and softer. Rose quartz owners will notice how easily they get out of conflict situations. Stones are suitable for protection from damage and envy of the people around.
Perfect for use as background texture for games, posters, flyers, postcards, advertising, software, applications, website background or wallpaper.
Features:
High Quality
High Resolution: 6000 x 4000 Px, 83 x 55 Inches, 72 Dpi
Files Extension: Jpg
Quantity: 42 pcs
Orientation: Horizontal and vertical.
*.psd Photoshop file with white background isolated stones included
What You Get: Zip Archive with 42 Ready to Use Rose Quartz Backgrounds. Fresh & Modern Textures Pack with High Resolution Files: 6000 x 4000 px.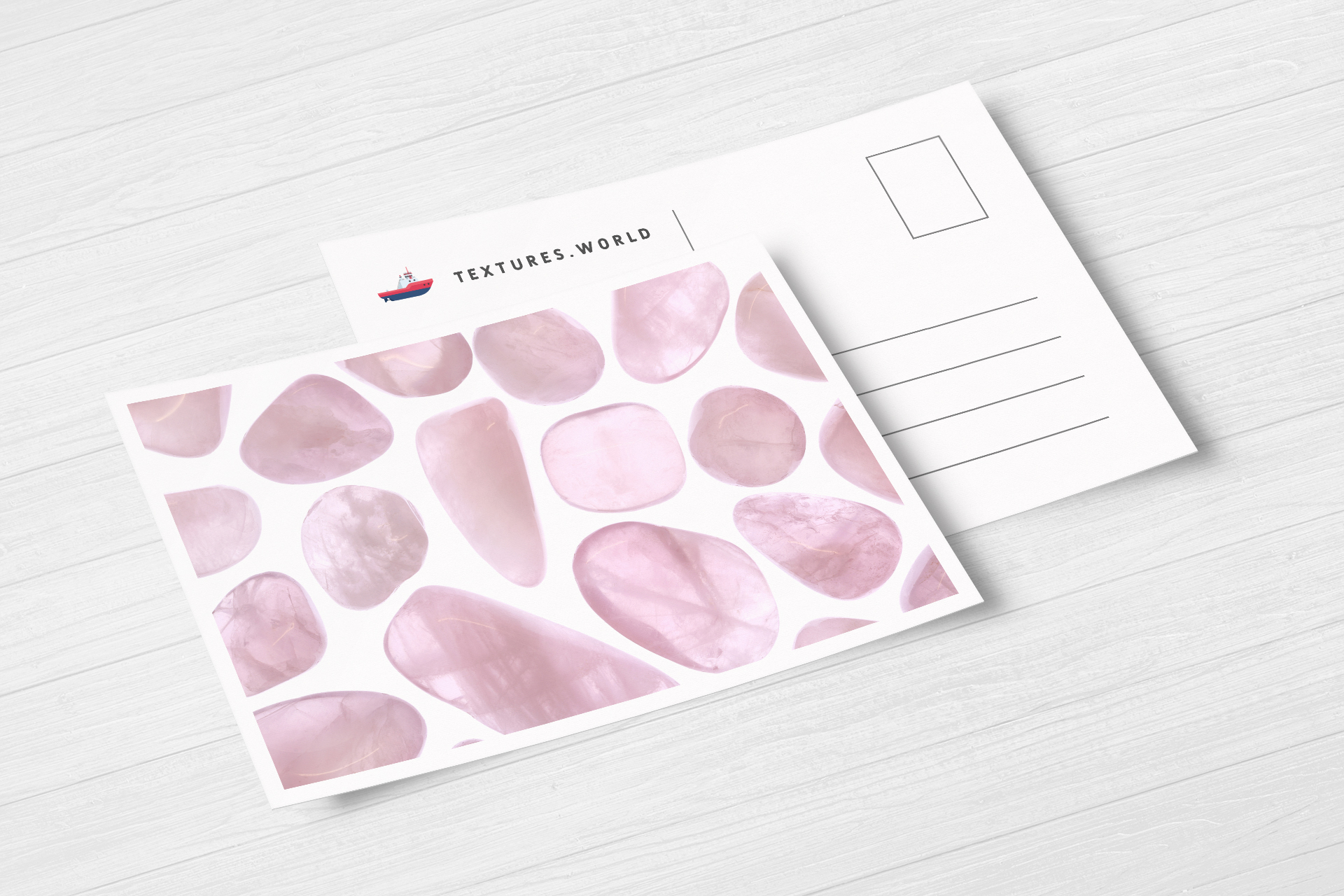 Also available in:
Etsy Art Station Creative Fabrica
You Work For Them Design Bundles Filter Grade
Goods with Rose Quartz available in:
~ Thank you & Enjoy using ~