You can choose any interesting angle. Prehnite mineral stones are randomly scattered and evenly laid out, poured all together and divided into half of the image for easy text addition so that the artwork looks more professional. To compose your own picture of stones, a special file has been created, which contains stones in the form of a mosaic on isolated white background in * .psd (Adobe Photoshop) format.
About Prehnite Mineral
Prehnite is a stone whose properties are associated with peace and tranquility. Prehnite is able to improve the functioning of the immune system. It relieves distraction, improves memory. Prehnite, a mineral whose strength has been known for a long time, he is able to focus on pleasant memories. A talisman with this stone will help you start a new life from blank sheet. The stone will help develop good intuition. He can give prophetic dreams and the ability to subtly feel others. Possession of the mineral will help increase attractiveness in the eyes of men, give charm and self-confidence. Prehnite will also awaken leadership qualities, perseverance and willpower in the fair sex. A talisman with this stone will help to cope with life's difficulties.
Features:
High Quality
High Resolution: 6000 x 4000 Px, 83 x 55 Inches, 72 Dpi
Files Extension: Jpg
Quantity: 54 pcs
Orientation: Horizontal and vertical.
12000 x 4000 Px *.psd Photoshop file with isolated stones on white background
What You Get: Zip Archive with 54 Ready to Use Prehnite Backgrounds. Fresh & Modern Textures Pack with High Resolution Files: 6000 x 4000 px.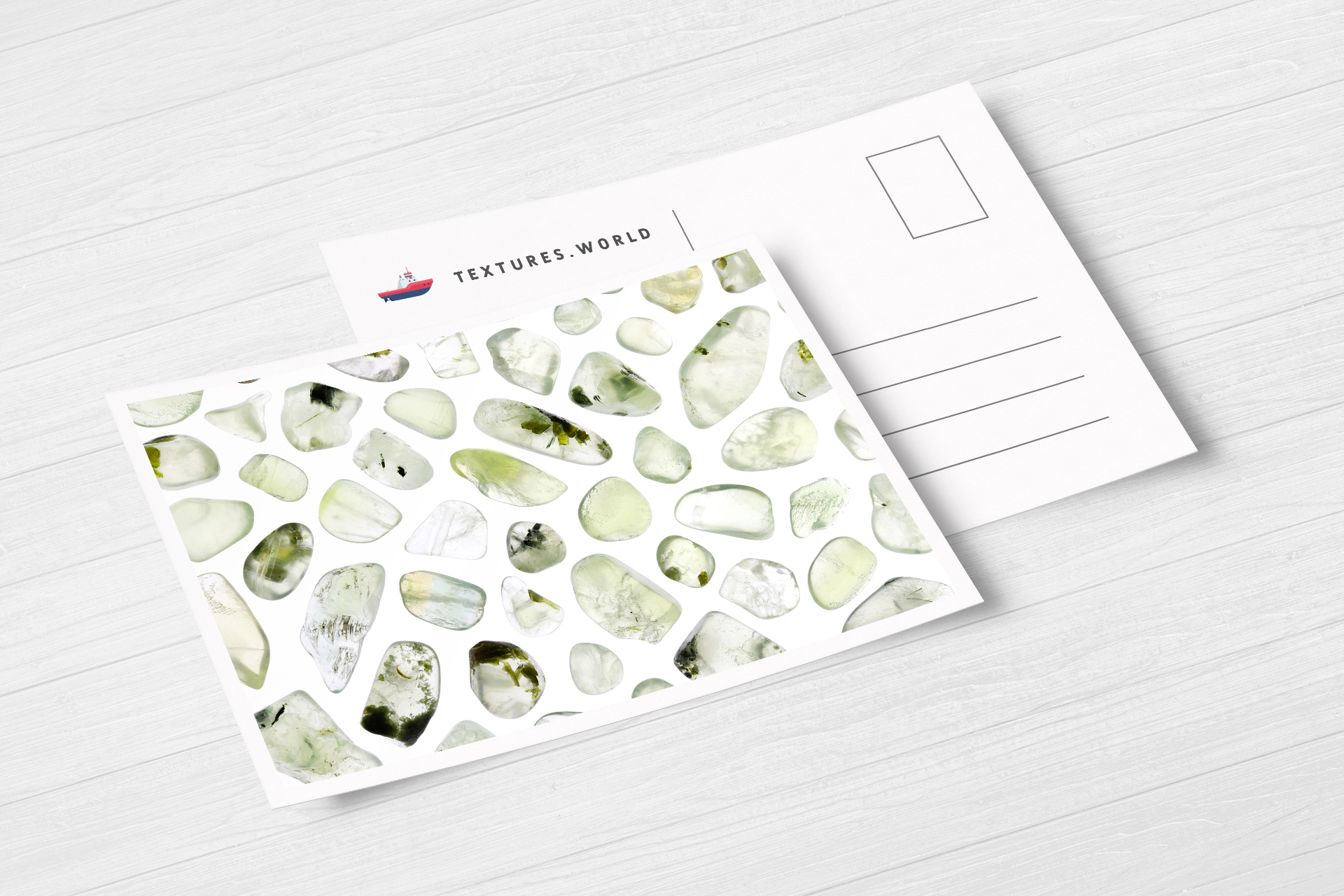 Also available in:
Etsy Art Station Creative Fabrica
You Work For Them Design Bundles Filter Grade
Goods with Prehnite textures available in:
~ Thank you & Enjoy using ~