20 Seigaiha Background Textures. Seamless Pattern.
Due to its appearance, the Seigaiha motif is known as the wave. It is used to represent water in Japanese design. Seeing as Seigaiha represents such a powerful element, this graphic can have multiple meanings. Here is more on the meaning of Seigaiha, its effect on your mood and why this amazing texture is perfect for your home or office.
Discover the seigaiha background
In ancient China, the Seigaiha motif was utilized to represent the sea. As a matter of fact, the earliest appearance of this symbol was on the clothes worn by a haniwa from the 6th century. The terracotta figure was found in a burial ground and wore clothes containing the seigaiha texture. This affirmed that the Seigaiha motif has been used for more than 1,000 years. The Japanese have implemented this symbol on kimonos, lacquerware and ceramicware. Today, it is used as a texture for wallpaper.
Meaning of the Seigaiha texture
The Seigaiha design has a collection of meanings. It resembles waves of water. As a result, it is often utilized to mean good luck. This graphic is also utilized to mean resilience. This is due to the consistent presence and influence of the oceans around Japan. The Seigaiha design also means power. The Japanese are very much aware of the strength that waves wield in the open oceans. Therefore, they use Seigaiha to represent this power.
The psychological effect of Seigaiha
Serenity

The Seigaiha texture is commonly implemented on wallpaper today. That's because this design inspires serenity in the room. Having some Seigaiha symbols on the wall calms the mind. The concentric circles help to wash away your worries. This results in a clear, concise mental condition.

Power

Having some Seigaiha texture on the wall helps you to feel powerful. The motif denotes rushing, continuous waves. This can help you to gain confidence and feel just as powerful as these waves. For this reason, the Seigaiha motif is commonly implemented in the offices of influential people in Japan.

Stability

The oceans have always been there and will always continue to do so. Therefore, the seigaiha patten represents stability. The waves indicated in this texture can help you to feel that you'll be a lasting figure in your industry. This fosters a feeling of stability.

Curiosity

The ancient Japanese had to cross the oceans so as to discover new lands for trade and agriculture. This effort was due to their strong sense of curiosity. Therefore, the Seigaiha design creates a strong sense of curiosity in you. Having it on your walls or clothes can help you become more creative and curious in life.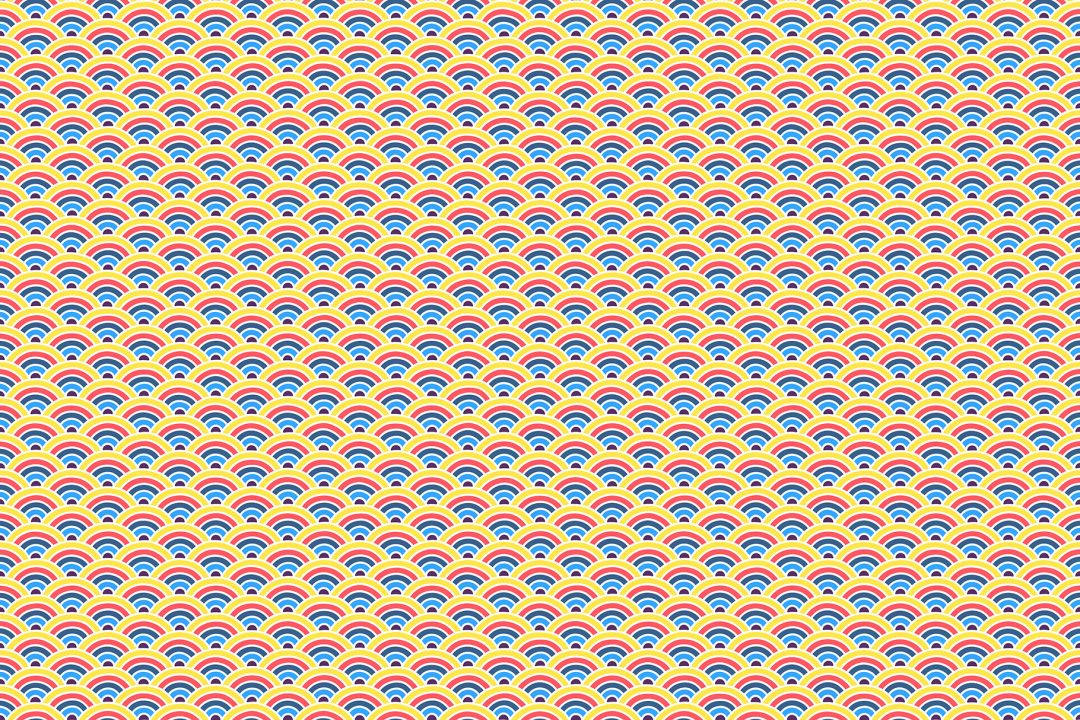 Why you should buy the Seigaiha texture today
There are many reasons why the Seigaiha texture is fantastic for you. They include:
It is versatile

This beautiful Japanese design can be implemented in many ways. It can be used on clothing, wallpaper, crockery and paintings. The concentric circles look great on any surface. Therefore, it is a versatile design which is applicable anywhere.

It gives you creative freedom

You can have your Seigaiha motifs printed in various colors. While the traditional color is royal blue, this design can be presented in many other ways. Some fantastic colors for the Seigaiha motif are black, gold, red and white. You can print this design in any color you want so as to complement elements such as your interior décor, fashion style or brand image. Furthermore, you can resize the concentric circles according to
your preference. This goes to show that the Seigaiha motif is supremely versatile in nature.

It is a classic

The Seigaiha design has survived and enjoyed cultural acclaim throughout Japan for many years. Therefore, it is a classic symbol which shows that you admire the Japanese culture. It is a great way to display your heritage.
Using Seigaiha pattern in industrial design
What You Get
20 Seigaiha Pattern Background Images. Fresh and Modern Textures Pack with High Resolution Files: 8000 x 4000 Pixels.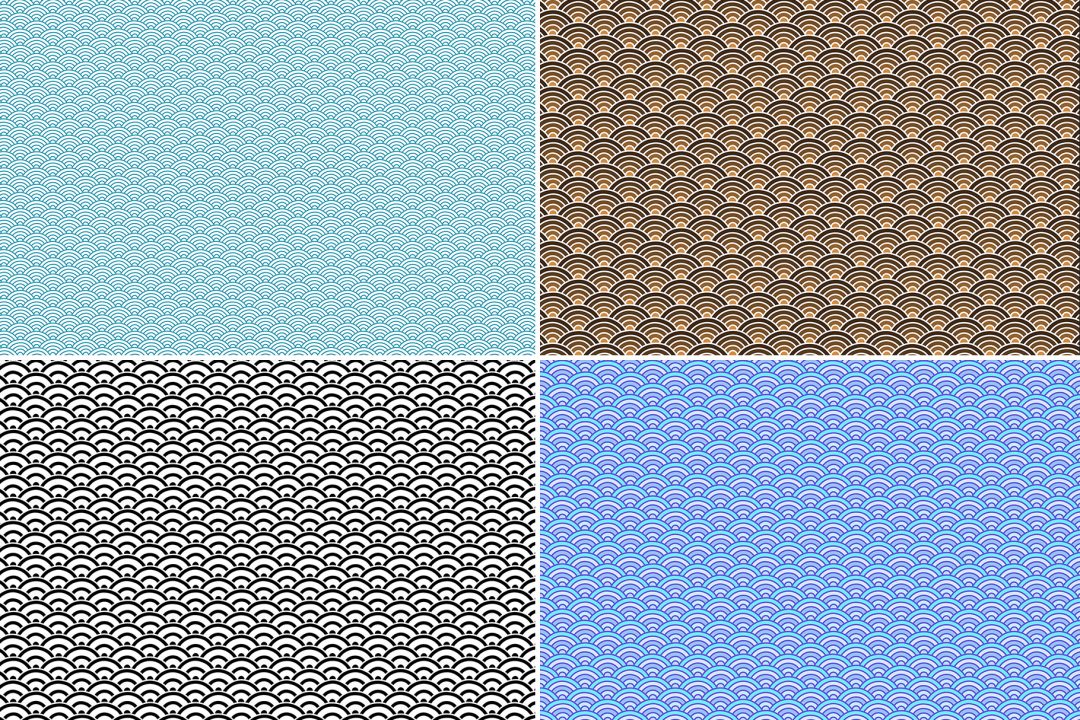 Conclusion
The Seigaiha symbol has been utilised across Japan for many years. It is beautiful and compelling. You can implement it in many areas and generate positive psychological moods. Get the Seigaiha graphic textures today and experience the best of Japanese art first hand!
Also available in:
Graphic River: 20 Seigaiha Background Textures
You Work For Them: 20 Seigaiha Background Textures
Design Bundles: 20 Seigaiha Background Textures
The Hungry Jpeg: 20 Seigaiha Background Textures
Creative Fabrica: 20 Seigaiha Background Textures
Goods with Seigaiha Patterns available in:
Society 6: Seigaiha Collection
Red Bubble: Seigaiha Collection
~ Thank you & Enjoy using ~